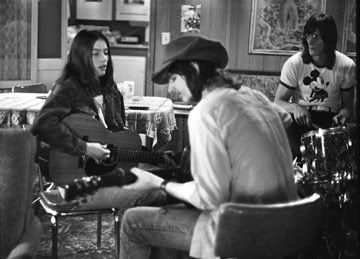 Listening to a ton of Gram Parsons & Emmylou Harris music right now, and finding it's the soundtrack to a rich life.
One of my favourite blogs,
This Recording
, has this
post
about the glory of Gram (including soft, earnest interviews with the martyr himself) which is definitely worth checking out.
Gram on Emmylou:
"She sang like a bird, man, and that was it... She can sing anything that you're doing in perfect harmony as long as you look at her. If you raise your eyebrows when you're going up on a note, she goes right up with you. She's beautiful."
Emmylou's farewell song to Gram,
Boulder to Birmingham
always stops my heart a little bit.
So far, this
blog
is the only place I can find it online, so go there, and click play.